The two Danish musicians released their debut album, Knob, in March 2019. Quite quickly, it became the album of the week on the Danish national radio channel DR P8 Jazz and secured the duo two prices at Danish Music Awards as Danish Jazz Composer of the Year and New Danish Jazz Name of the Year. In April 2019, the duo secured a victory in the national competition in live jazz; JazzKonkurrencen 2019 hosted by JazzDenmark.
Svaneborg Kardyb is now out with their second album, Haven, released October 23, 2020.
The music is minimalistic, atmospheric and was created over the blackest of coffee in the earliest of mornings. Electronic vibes meet acoustic grooves, and catchy melodies meet Nordic atmospheres in a cool and intriguing interplay.
Awards:
Winner DMA Jazz:
– Danish Jazz Composer of the Year
– New Jazz Name of the Year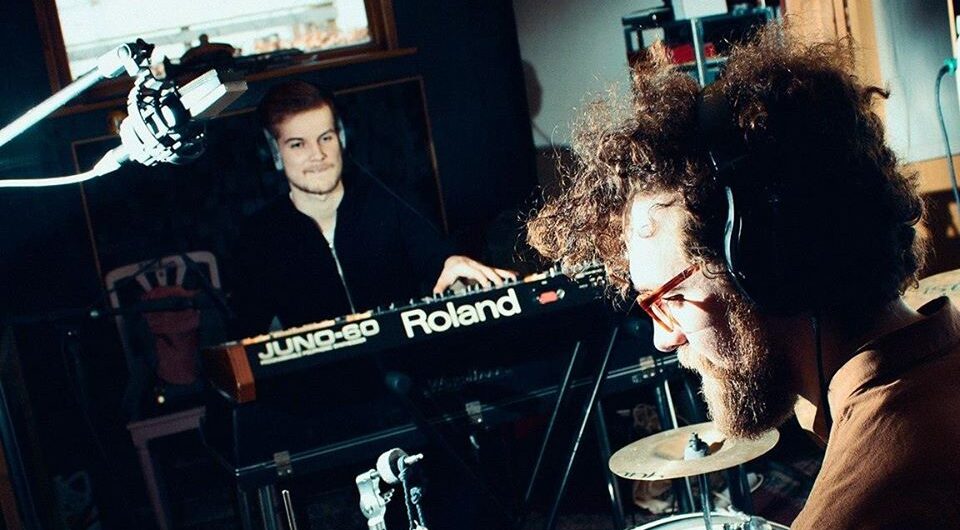 Nikolaj Svaneborg: Würlitzer, Synthesizer & Piano

Jonas Kardyb: Drums & Percussion
"Svaneborg Kardyb delivers beautiful melodies and organic changeovers with an electronic vibe and a subtle coolness. Bravely, they present clear minimalism with an artistic superiority and with a fantastic, elastic, dynamic and organic interplay and groove"
"Masterfully understated playing with a thick fug of 70's soul/fusion, expressed with delicious keyboard sounds and the acous3c sound of the old-school drums."