Blikflak er et aarhusiansk indie-label, musikproduktionsselskab og booking agentur stiftet i 2018 af Rune Lak.
At assistere og samarbejde med uafhængige artister på forskellige niveauer ved at skabe en åbensindet og gensidig tilgang til at fremme kunstneriske projekter baseret på deres behov og værdier. Med en bred erfaring i musikbranchen tilbyder vi en række af ydelser for vores kunstnere og samarbejdspartnere — vi arbejder med alt fra de forskellige aspekter i musikproduktion, til udformning og eksekvering af udgivelses- og PR strategier samt live-booking for vores artister.   
bygger på professionalisme, kunstnerisk integritet og samarbejde. I Blikflak lægger vi stor vægt på at samarbejde professionelt og struktureret med vores artister, så vi sørger for at levere varen. Her mener vi at selve samarbejdet og kommunikationen mellem parterne er afgørende i denne proces, og vi understreger at det kunstneriske output er det vi vægter højest i et samarbejde.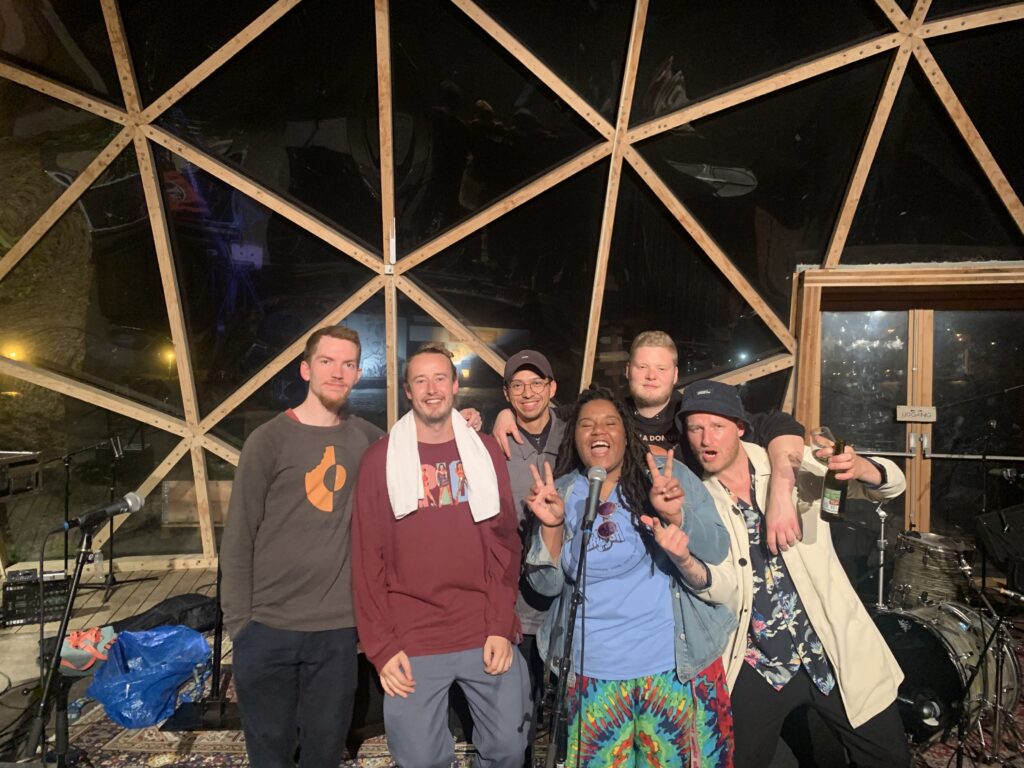 Vores samarbejde med vores artister er meget forskellige og afhænger af deres behov, som kan spænde fra alt fra en musikproduktion, booking til label management og PR-arbejde — så kontakt endelig en fra Blikflak-teamet herunder og lad os indlede en dialog om, hvordan vi kan bidrage til dit projekt. 
CEO, founder and Head of Production, A&R, Events.
runelak@blikflak.dk
Label Management & A&R.
mikkel@blikflak.dk 
2022
Releases
– Jaden Castro – The Mystery Begins (Single) 
– Jaden Castro – CLOUDS (Single) 
– ALMIND – Ecstatic (Single) 
– ALMIND – The Path (Single)
– ALMIND – Moving On (Single)
– ALMIND – Expedition (Single)
– Esben Munk – Højlyst Undren (Album)
– Esben Munk – Hva' Gør Jeg Nu (Single)
– Esben Munk – Den Lille Flugt (Single)
– MAKE – Wait (Single)
– CALA – We're Still Young (Album)
– CALA – Little Lost Lamb (Radio Edit) (Single)
– CALA – From Children / Woman (Single) 
– Martin Vollertsen – Hi Again (Album)
– Martin Vollertsen – Better Tomorrow (Single) 
– Shadow Government – Time Travel (Album)
– døssing – all inclusive (Album)
– døssing – monsieur manu (Single)
Events
– Aarhus Lydkunstfestival 2022
– Blikflak Præsenterer døssing og Martin Vollertsen (Ridehuset i samarbejde med Aarhus Volume)
– Blikflak Præsenterer Ahead, Tanajah, Jaden Castro og FRODE (UngK i samarbejde med Anni)
– Blikflak Præsenterer CALA, Esben Munk & Oliver Dengsø (Voxhall Café)
– Ahead Stay Ahead TOUR feat. Jaden Castro og Tanajah, herunder; Uhørt Festival, Skråen, Steengade, JB10 Næstved, Volume Village, Elmundo, Musikkens Hus, 1000 Fryd, Konfus, UngK,HipHop På Børneren (Christiania).
2021
2020
2019
2018